RAINS COUNTY CONVERSATIONS





Archive of
JULY 2022

Rains County Conversations

SHOWS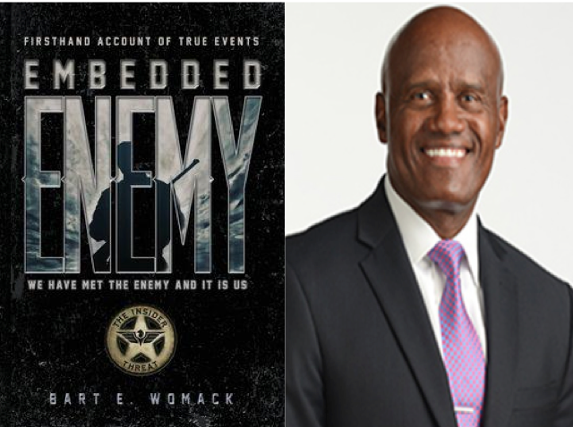 July 2, 2022

Bart Womack
Author of EMBEDDED ENEMY

March 23, 2003 at Camp Pennsylvania, Kuwait - an American soldier, Sgt. Hasan Akbar does the unthinkable & throws hand grenades & shoots into the 101st Airborne's Chain of Command's tents of his fellow soldiers. The very first grenade falls into the tent of Command Sergeant Major Bart Womack.

Recipient of two Bronze Stars, one for Valor, instructor of both soldiers & U.S. Army Rangers, Bart also attained one of the highest honors in the Army, serving as Sergeant of the Guard at the Tomb of the Unknown soldier.

In this interview we discuss his 29 year career in the military, how God was watching over him that fateful night led to one of the purposes from the experience: to tell the story as both book & screenplay. We also discuss his experience in the film industry & his work at Syracuse University as Program Manager for Onward to Opportunity, a champion for professional training for veterans.



July 9, 2022

Robert Sisk
Former Rains County Judge & Commissioner
& one of Rains County's Oldest Veterans

What was it like helping his mother run the first telephone exchange in Rains County out of their home? What was it like as a student going to school in Rains County during the 1930s & 1940s? What was it like to be a County Judge & Commissioner during the era of massive change in both Emory & Rains County?

The answers to these and a lot more in this interview of one who not only grew up in Rains County, but after his service in the military, came back and helped shape our community. Stories galore on this interview, a real look at one who has a first hand experience of our past, what it was like working with an Apollo astronaut, and especially how Rains County has changed in almost 100 years.

Also, Bob is single handedly creating a museum for our community:

Rains County Historical Museum

which will be opening soon so all can see the history of Rains County and the City of Emory - and having seen a preview of what's in store - can tell you a tour of this facility is most enlightening...!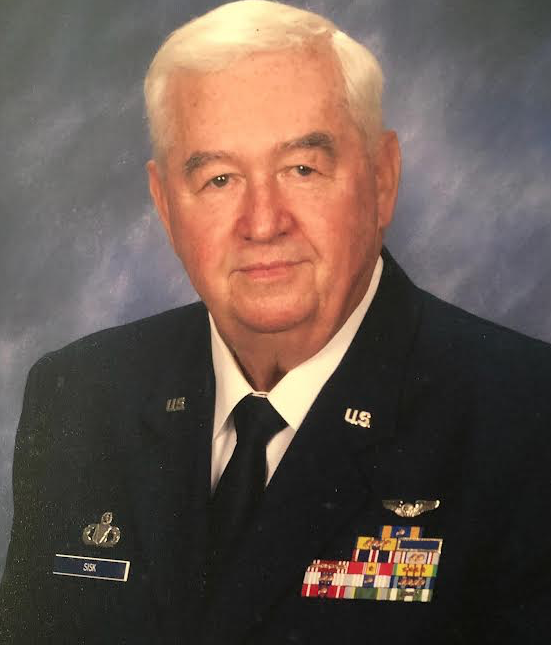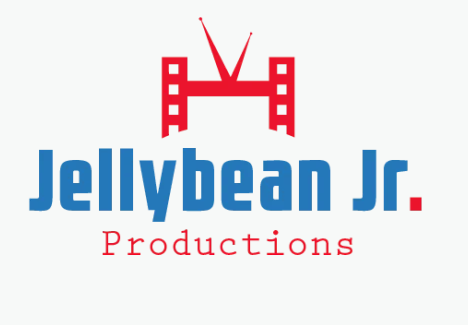 July 16, 2022

Shiela Carroll
Owner, Director, Actress, Talent Manager
and much, much more at:
Jellybean Jr. Productions

Did you know we had an East Texas-based film production company just down the road in Grand Saline? Not only that, but they are an established talent management company with clients in 88 countries & have placed their talent in such productions by Nickelodeon, Hallmark, Disney, the Blacklist & on such shows as CSI:Miami.


Besides making films & representing talent, Jellybean Jr. has CLASSES (Theater, Improv, Character & Scene Study, Story Development, for example), a FILM FESTIVAL and a truly unique program called "Film My Town" where a town's locations can be considered for a Jellybean Jr. Production. More information on this & their other programs can be seen at:

www.jellybeanjrproductions.com

Besides learning about the film industry, this interview reveals wonderful evidence of the power of prayer & how many people's prayers in Shiela's hometown were the force in the curing of her cancer when given only a few months to live...!



Jellybean Jr. Productions - 7_16_22.mp3

July 23, 2022

Diamond & Silk
The plain talking girls who are
"Not politically correct, but politically direct"

What more needs to be said?

Here is a recording of a LIVE interview where citizens of Rains County had a chance to chat with the internet's smash Video Vloggers, Influencers, the host of The Viewers View and Diamond & Silk Chit Chat Live, as well as featured on Frank Speech & NewsMaxTV...

Hear their uplifting story, from childhood to becoming a powerful voice in today's political scene. Lots of great info & insight in this interview, and conveyed with the brash & sass delivery that made these two Christian ladies famous. This is one interview you'll enjoy and with all certainty you'll love their book, which you can get on their website:

DIAMOND & SILK.com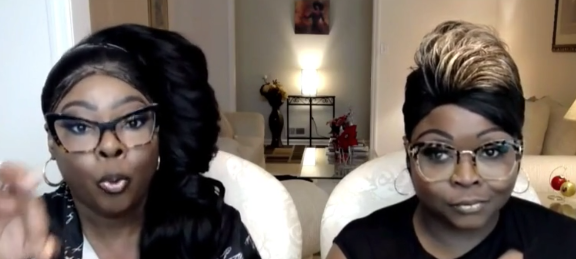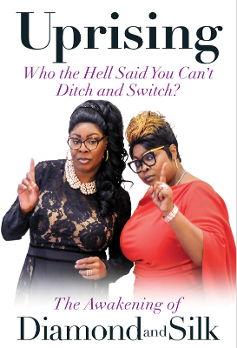 Diamond & Silk 7.23.2022.mp3
© Copyright Rains County Radio